The Dark Crystal – Age of Resistance | Netflix Serie
Op vrijdag 30 augustus 2019 gaat op Netflix de serie The Dark Crystal – Age of Resistance in première.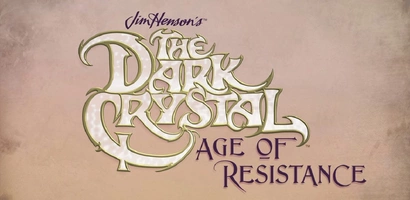 Deze 10 delige serie is een prequel op de mythische fantasy film The Dark Crystal van Jim Henson.
In die film ging Jen, de laatste Gelfling op zoek naar een scherf om het Kristal van de Waarheid te herstellen en de duistere periode in het land te beëindigen.  De film viel vooral op door het poppenspel en alle bijzonder karakters die in het fantasierijke sprookje rondliepen.
In deze prequel ontdekken drie jonge Gelflings een geheim en komen daarna in opstand tegen de wrede keizer. Opnieuw worden de karakters gespeeld door poppen, waardoor de bijzondere sfeer van het origineel behouden blijft.
Bekijk hieronder de teaser, de trailer en de making of van de Netflix serie.
De originele film is op dit moment op Netflix te bekijken.