De Blacksad game, Blacksad – Under The Skin, zou op 26 september 2019 verschijnen op verschillende gameconsoles. Deze datum wordt echter niet gehaald. De nieuwe verschijningsdatum is 5 november 2019.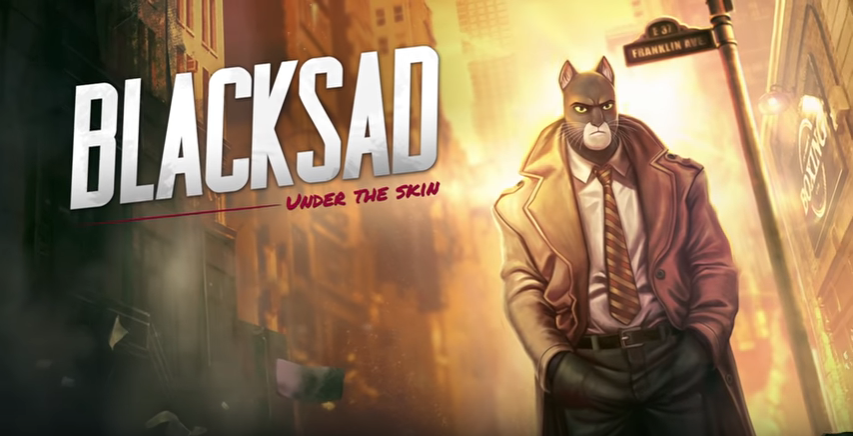 Dit heeft de Franse software ontwikkelaar Microids aangekondigd.
Het spel speelt zich af in de jaren '50 in de wereld van de Blacksad stripverhalen, waarin de hoofdpersonages dieren zijn met menselijke eigenschappen. Het spel is een adventure game, waarin de speler privé detective John Blacksad speelt. Blacksad wordt ingehuurd door de eigenaresse van een boksclub, wiens vader om het leven is gebracht.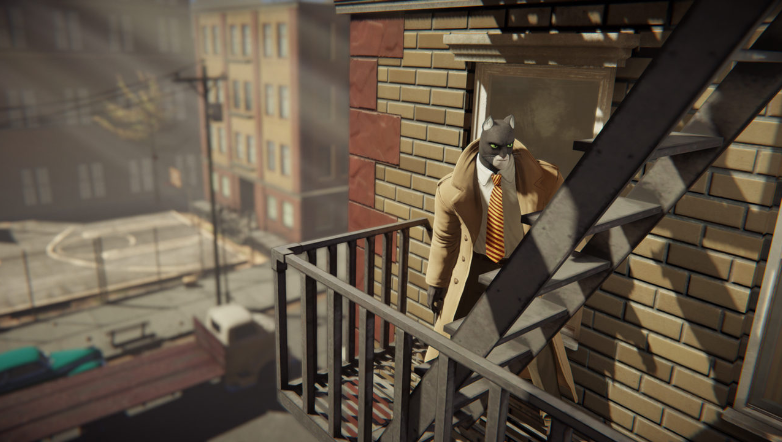 In het spel moet de speler het mysterie oplossen en iedere keuze die daarbij wordt gemaakt zal invloed hebben op het verloop van het spel.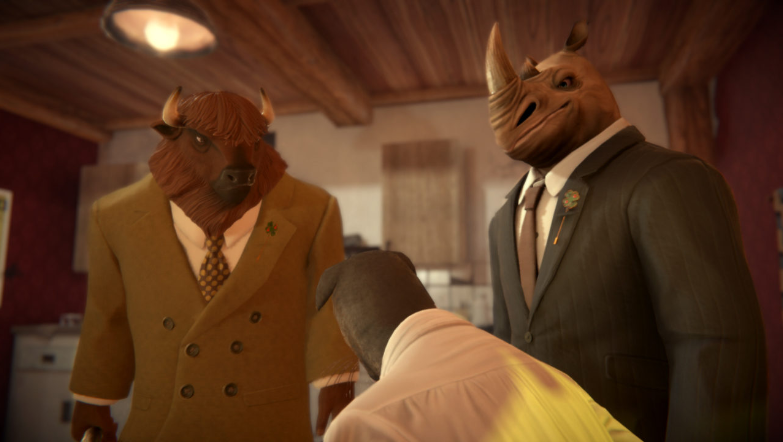 Volgens Microids is het verhaal een officieel Blacksad verhaal, waarin de speler verschillende bekende en nieuwe karakters uit de strip tegenkomt.
Verder omschrijft de website van de studio het verhaal als volgt:
'The early 50s: Joe Dunn, owner of a boxing club, is found dead. Meanwhile, rising star Robert Yale, due to take to the ring for the most important fight of his career, has mysteriously disappeared. Sonia Dunn, Joe's daughter, takes over the club and must deal with its financial woes. She hires private detective John Blacksad to investigate Yale's disappearance and to find the missing man. This sinister case will take our investigator to the darkest, most dismal depths of New York. With its anthropomorphic characters and its incredible 1950s feel, BLACKSAD: Under the Skin promises all the eerily dark adventure of a detective novel, just like the eponymous comic book series. Investigations, searches for clues, fights, witness interviews: let your feline instinct guide you as you infiltrate the corrupt world of boxing.'
Dit is de eerste trailer van de Blacksad Game:
Inmiddels is er ook een making-of video van de game verschenen, die uit meerdere delen zal bestaan. Dit is het eerste deel:
De grote game site IGN heeft intussen al een kijkje mogen nemen en heeft hiervan de volgende preview video geplaatst met nieuwe beelden:
Naast de Blacksad game brengt ontwikkelaar Microids nog enkele andere games uit die op bekende Franse strips zijn gebaseerd. Zo zal er op 13 november een nieuw spel verschijnen dat gebaseerd is op de strip XIII van William Vance en Jean van Hamme.
Recent bracht Microids ook een remaster uit van de al wat oudere Asterix en Obelix game Asterix & Obelix XXL2.